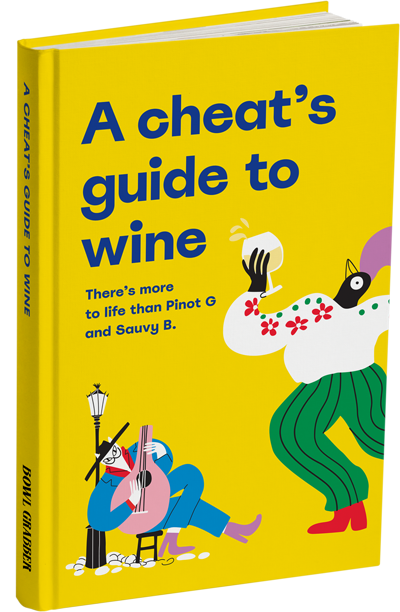 EVERYTHING YOU THINK YOU SHOULD KNOW ABOUT WINE, BUT WERE TOO AFRAID TO ASK.
How to enjoy wine with confidence, without having to admit you don't know everything. All the secrets in just 20 minutes!
THIS FREE EBOOK IS WRITTEN BY A MASTER OF WINE*
*More people have been into space than have earned the Master of Wine award. A Master of Wine qualification takes years to complete and costs thousands of pounds; but we've condensed everything you need to know into a FREE ebook that will take you less than 20 minutes to read!

It contains everything you need to know about selecting and enjoying wine.
IN THIS FREE BOOK:
REVEALED: the wines you should absolutely NEVER order in a restaurant.
The big MISTAKE 68% of people make when they buy a bottle of wine in the supermarket.
Red goes with meat, white goes with fish? It can't be THAT simple. How to pair food and wine. Made ridiculously easy.
Embarrassingly one in two people use the term 'corked' wrong; is that you?
Have you been holding your wine glass incorrectly all this time? (And does it really matter!)
Should you actually drink the wine when the waiter asks you to test it in a restaurant?
And much much more...